Go to the webpage: q.utoronto.ca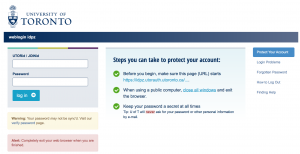 You will see the University of Toronto web login where you can enter your UTORid/ JOINid
Enter the UTORid that you use for your Acorn account with the
same password.

If you have not used Acorn officially before and are new to U of T, try to access acorn with the username you were given, and password which you set when you were admitted into U of T and began enrolling in your courses.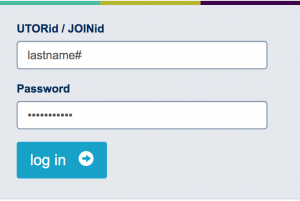 Help! I tried but I can't log in to Quercus with my UTORid
You may not have activated your UTORid and password. If you are a first time UTORid user (both new and returning students) visit www.utorid.utoronto.ca and follow the instructions under "First Time users".
New students: Click here to Activate your UTORid. You will find reference to a "Secret Activation Key". This was originally issued to you when you picked up your T-card. If you have lost your "Secret Activation Key" you can visit your campus Help Desk.
Returning to UofT: If you have been with the University of Toronto for some time, or you are returning to the University and have not created a UTORid, click here to Create your UTORid then follow the instructions.
Re-type your password; check that the Caps Lock is not on.