In Quercus, you can enhance/be creative with your profile page, since it is not your official personal information profile with the University of Toronto.  (That information is found on ACORN.  For help using ACORN, see ACORN Help How-to).  As such, feel free to add a biography and relevant personal links.
HOWEVER!  REMEMBER THAT…
All users in your Quercus courses can view your Quercus profile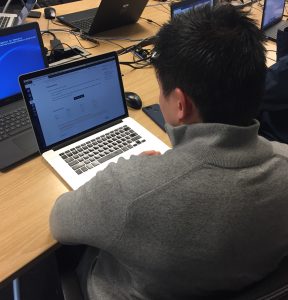 information, and thus professionalism is still of utmost importance!  (Also see How do I edit my profile in my user account as a student?)
You want to change your Profile information in Quercus:
 

With this easy 2-step process:

 
 

From the 

Global Navigation

 menu on the left-hand side of your Quercus page, select 

Account

, then 

Profile

. 

Then click on the 

Edit

 

Profile

 button in the upper right-hand corner of the page to edit your 

contact information

, add a 

biography

 and any 

personal links 

you wish to include.

 
You want to change your name as it appears in Quercus:
Official Name Change you should contact the Registrar's Office
Change to Preferred First Name: change your display name in Quercus by going to https://my.auth.utoronto.ca/

, type in your preferred first name, and select the  "Save Display First Name" button.
Helpful links 
To change your UTORid password, see:  https://www.utorid.utoronto.ca/ 
To correct or update your email address see:  http://www.acorn.utoronto.ca/ 
Additional Resources:
Guides:
-Nicolette Dimokopoulos